PWS Students bagged 3rd Prize in Inter-District Music & Dance Competition
December 4, 2018
Best Digital Surveillance Systems at PWS, Child Safety First
December 7, 2018
In order to promote the culture of positive thinking, logical ability and solving problem ability among students, Partap World School Initiated "Online Chess Academy" in collaboration with Nurtr.
Chess Dream Room is first of its kind online chess course suitable for beginner to Grand Master level. The content has been designed by one of the best chess coaches of the world – the Super Coach of India Grand Master R.B. Ramesh and is supported by other celebrated GMs and Coaches.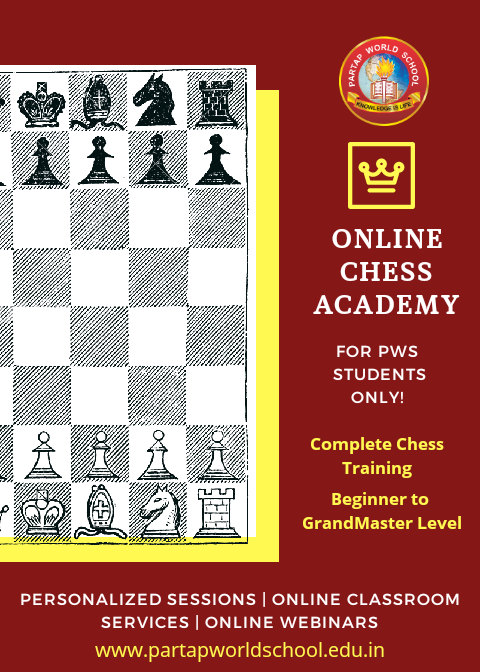 Following points need to be considered:
Student can learn anywhere, anytime using Computer, Mobile or Tablet.
Visit nurtr.comand login.
Portal includes Personalized Sessions, Online Classroom Services, Online Webinars, Puzzles and Games.
Portal is not just confined to chess but also includes Motivational Lectures, Sessions with eminent leaders and many more.