Principal's from Partap World School Pathankot and Indora at 24th National CBSE Sahodya Conference- Lucknow. 
More than 400 Reputed schools from India marked their presence.
All Senior dignatories from CBSE , New Delhi were present on this occasion. CBSE Chairman and Director-Academics also graced the occasion. Transforming Education through technology and skill development.
In order to commemorate the 150th Birth Anniversary of Mahatma Gandhi, the 24th NationalAnnual Sahodaya Conference was organized on the theme 'Transforming Education through Technology and Skill Development' with special focus on Gandhian Philosophy of Education.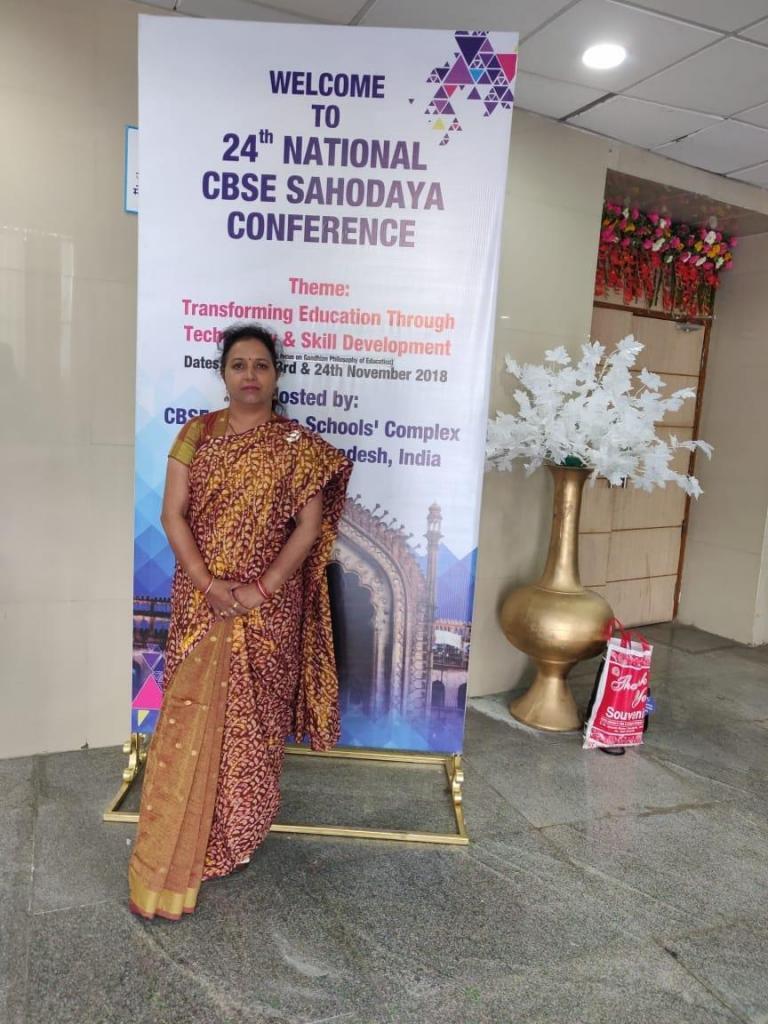 Sub themes for the conference :
Technology: A catalyst for enhanced learning
Sustainable Technology based quality education
E-Learning – Vision and Challenges
Innovation and Technology
Technology in Leadership
Skill Education – A Step towards carrying forward Gandhian Legacy
Preparation of students for the unexplained world
Alignment of Skill Education with school curriculum
Interventions to overcome barriers to equitable and quality education and skilldevelopment
Health and Physical Wellness – Vital for holistic growth
More topics were presented in the conference:
Sustainable Technology based quality education
E-Learning
Innovation and Technology
Alignment of Skill Education with school curriculum
Health and Physical Wellness – Vital for holistic growth