PWS Student bags $64,000 Scholarship for top Research University in USA
January 9, 2019
Glimpses of Apurvi's on-going International Exchange Program in Japan
January 27, 2019
Partap world school is participating in an Exclusive "Cultural
Exchange Delegation programme from India to London" whereby only 20 Students will be selected
for this programme. Kindly find the attached details for the same. Last date to Enroll for the same is
28th January 2019. After this date, no Applications would be accepted. Acceptance of the student in
this programme is on the basis of interview and complete student profile.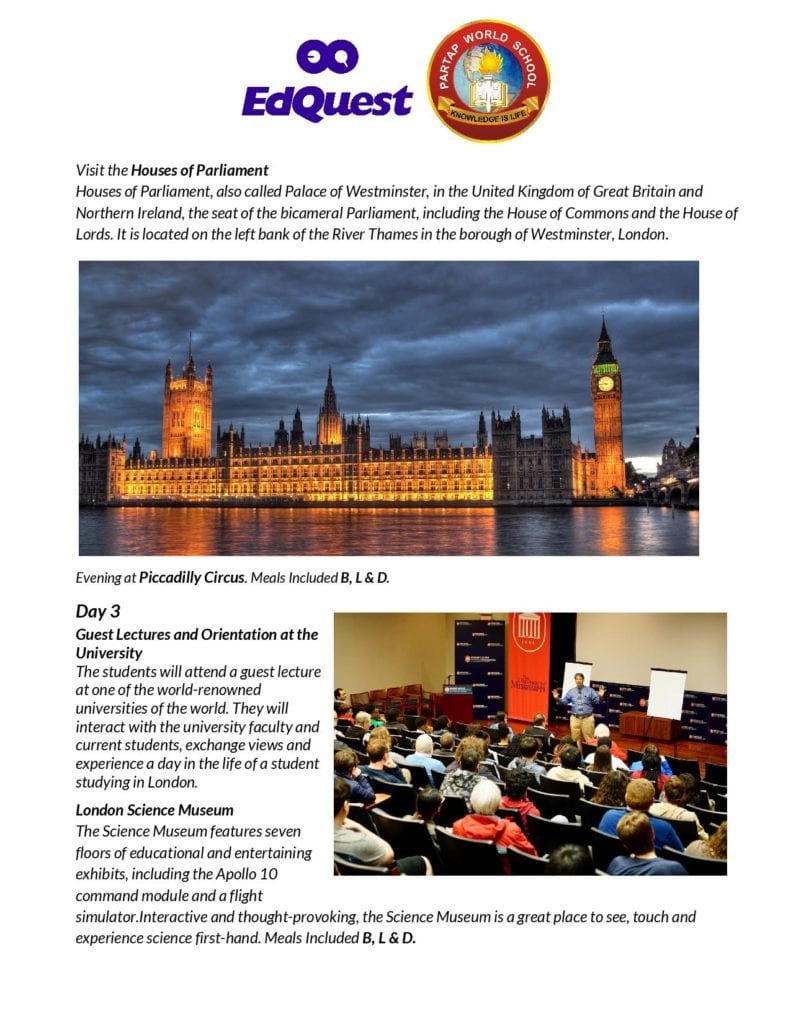 International learning and knowledge propels students towards acceptance and understanding of an array of different cultural and community perspectives. Awareness and adoption of alternative, multi-faceted approaches to learning. Enhanced interest in global issues as well as a broader general knowledge.